Brownstown DUI Lawyers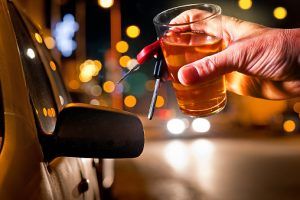 When you're charged with driving under the influence and are in need of professionally experienced Brownstown DUI lawyers, talk to the attorneys at Cody & Pfursich. For over three decades, we have been a highly respected Lancaster County law group, trying cases of DUI, traffic citations and criminal law cases. Our office is based in Lancaster, a less than 20 minute drive from Brownstown, and chances are that we've litigated a case like yours.
You are probably aware of the severity of a DUI conviction in Pennsylvania and how it can harshly impact your future. In addition to a mandatory loss of license and debilitating fines, you could even be serving a short prison sentence and face increased trouble with job opportunities. In addition, the state is much harder on repeat offenders. Sentences include up to a full year in state prison along with an extended period of driver's license loss.
Brownstown DUI lawyers should not only be aware of the state's statutes and procedures. They should also have the experience in dealing with prosecutorial techniques and be ready for them. Cody & Pfursich has many years of experience in Lancaster County court proceedings. Our attorneys are well aware of prosecutor's dedication to a conviction for you. Don't fight this difficult and stressful battle on your own. Get in touch with attorneys that have over 60 years of combined experience fighting for clients' freedom.
We also have the ability and experience to help enroll you in an A.R.D. (Accelerated Rehabilitative Disposition) program, even if you have been denied entry in the past. Should you successfully complete the A.R.D. program, you can reduce severity of a sentence. A.R.D. completion can affect the length of time of license suspension. We have successfully negotiated entry into A.R.D. for thousands of our clients.
Contacting Brownstown DUI Lawyers
Take it from experienced attorneys in the region. We know that this is a very stressful time for you. Don't take the chance on less than experienced, dedicated legal representation. Contact the offices of Cody & Pfursich today or use this form and arrange a free consultation with us. We can help defend your legal rights.