Central Pennsylvania DUI Attorneys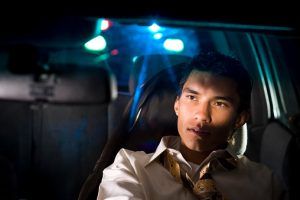 Thank you for visiting the website of Cody & Pfursich. We are a respected and experienced law firm of Central Pennsylvania DUI attorneys. We specialize in cases of DUI and traffic violations, criminal law, and personal injury and family protection. Our office is in Lancaster PA, and we have over 30 years of experience successfully litigating DUI cases for clients throughout Lancaster County and Central Pennsylvania.
The state of Pennsylvania considers driving under the influence of drugs and alcohol a very serious crime and carries severe penalties for convictions. You could be faced with a mandatory jail sentence, the loss of your driver's license, and significant fines. In addition, you could be facing serious employment problems beyond the conviction penalties. The stakes are even higher for repeat offenders…mandatory sentences could include up to a year in prison.
Don't face the tough prosecutors and the possibility of harsh penalties in Lancaster County without zealous legal representation on your side. Our Central Pennsylvania DUI attorneys have over 60 years combined experience fighting DUI cases and achieving the best possible outcomes for our clients. We will aggressively fight for your future and freedom.
In addition to litigating DUI charges, Cody & Pfursich has experience getting our clients accepted into A.R.D. (Accelerated Rehabilitative Disposition) programs, even after they have been initially rejected. Successful completion of the A.R.D. program can reduce the penalties for DUI, such as the length of time one's license is lost. Central Pennsylvania DUI attorneys need to be fully aware of local requirements for entry into A.R.D.
If you have been charged with DUI, you are facing harsh and severe penalties. Call Cody & Pfursich today or use the form on this website for a free consultation. The stakes are too great for you to have anything less than aggressive and experienced legal representation.