Central Pennsylvania Homicide Attorneys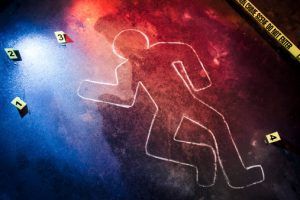 If you are in the potentially devastating situation of being charged with a homicide, and are searching for Central Pennsylvania homicide attorneys, we hope that you will seriously consider the offices of Cody & Pfursich. We don't need to tell you how high the stakes are in this situation. The possibility of spending most or all of the rest of your life in prison is too great to leave to anything less than experienced and dedicated professionals in your defense.
Central PA Homicide Attorneys With Experience
At the Lancaster offices of Cody & Pfursich, our attorneys have over 60 years of combined experience litigating cases of criminal charges and bringing about the best possible results for our clients. We have a great understanding of the justice system in both Lancaster County and the state of Pennsylvania, and we know how to zealously represent our clients who are facing the harshest of penalties. Even if someone who is charged is found not guilty, the arrest remains a matter of public record.
As Central Pennsylvania homicide attorneys with a track record of handling all types of criminal cases including homicide cases, we know how dedicated district attorneys and detectives are to achieving a conviction. If you have been charged with homicide, or even if you are the target of a homicide investigation, make sure that you have someone with legal expertise fighting for your rights. Our attorneys review each case as a group, and bring the wealth of our combined experience to your case.
In addition to representing you throughout this most difficult time in preliminary hearings, pre-trial motions and jury trials, we can often arrange for the expungement of your arrest from your permanent record. Cody & Pfursich has successfully negotiated thousands of expungements, and chances are we can have your criminal documents removed from your public record.
Don't make the wrong choice when it comes to Central Pennsylvania homicide attorneys. When being charged with the most serious of crimes, you need someone with experience and dedication fighting your legal battles. The stakes are too great for anything less. Reach out to our office today for your initial consultation, and let our professionals handle your defense.