Elizabethtown DUI Lawyers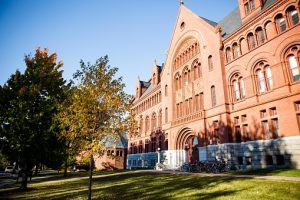 If you are facing charges for driving under the influence of drugs or alcohol, and are searching for Elizabethtown DUI lawyers, call Cody & Pfursich Attorneys at Law today. We are a longtime Lancaster County law firm specializing in cases of DUI, license loss and drug charges. Our office is located in Lancaster, less than a half hour drive from Elizabethtown.
Elizabethtown is a college town, and students party and sometimes drink more than they should. As a result they either make ill-advised decisions or are the victims of other parties' decisions. Unfortunately, prosecutors in the state of Pennsylvania don't want to listen to your side of the story. They're interested in a conviction. A DUI conviction means a loss of license and heavy fines, and for repeat offenders means mandatory prison time. In addition, a conviction means much more difficulty finding employment opportunities in the future.
Don't face the possibility of a devastating DUI conviction without zealous representation on your side. With our combined over 60 years of experience successfully fighting DUI cases, our team of attorneys have likely dealt with a case like yours. We are also well aware of court statutes and methods of Lancaster County prosecutors in their efforts to achieve a conviction.
We can also represent you in an effort to enroll you in an Accelerated Rehabilitative Program, which can reduce the severity of penalties for a conviction. Elizabethtown DUI lawyers need to be aware of the requirements for Lancaster County A.R.D. acceptance. At Cody & Pfursich, we have successfully negotiated entry into the program for thousands of clients, even after their initial rejection.
Contacting Elizabethtown DUI Lawyers
If you need legal representation for a DUI charge in Elizabethtown, don't hesitate to contact the offices of Cody & Pfursich. Call us today or click here for a free consultation. The stakes are too high to fight this battle yourself.