Lancaster Domestic Abuse Protection Attorney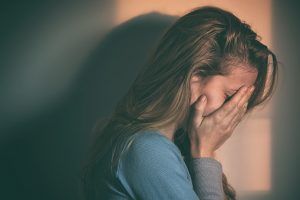 If you are a Lancaster area resident that has been served with a Protection From Abuse (PFA) order, you may be in need of a Lancaster domestic abuse protection attorney. At Cody & Pfursich, we have years of experience litigating such cases and can help you achieve the best results for you, your family and your future.
A Protection From Abuse order can be necessary for the protections of spouses and children from domestic abuse. Very often, however, the order of a PFA happens for other reasons…to incite embarrassment, to defame one's character in custody cases, or as retribution in a bad breakup. You could be ordered to move out of your home or lose contact with your children.
Before trying to handle the case yourself and possibly destroying your reputation or worse, be sure to seek the services of an experienced Lancaster domestic abuse protection attorney. The criminal defense attorneys Cody & Pfursich have over 60 years of combined experience trying cases like yours…we have successfully ordered PFAs thrown out for lack of evidence or dropped by agreement with opponents. Our years of experience in litigating assault and domestic abuse cases enables us to review your case as a team to decide on the best defense for you.
If you have received a temporary PFA, do not try to contact the plaintiff and work this out by yourself. Any violation of the PFA could result in criminal charges and possibly even jail time. You are entitled to a hearing on the matter and a Lancaster domestic abuse protection attorney to explain the procedure and represent you in a courtroom.
Between your damaged reputation and the damaged relationship with your family, there is too much at stake in domestic abuse cases. Be sure to seek the services of the experienced Lancaster attorneys at Cody & Pfursich. Call or e-mail us today for a consultation.