Lancaster PA Shoplifting Defense Attorney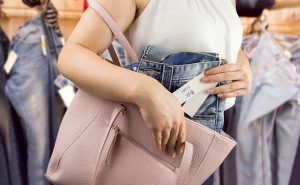 Welcome to the Cody & Pfursich law firm's website. If you are in need of a Lancaster PA shoplifting defense attorney, we believe our experience and expertise should make us your choice during this difficult time. We are based right here in town, just steps from the Lancaster County Courthouse, and we can represent you and fight for your legal rights.
Being charged of a crime is among the most stressful experiences in life. Police and district attorneys work together and are dedicated to achieving a conviction. They do not have your best interests at hand. You need an attorney that will protect your rights and aggressively pursue the best possible outcome for you and your future, whether you are facing trial for theft, drug charges, DUI or assault.
Expert Lancaster PA Shoplifting Defense Attorney Services
Cody & Pfursich has represented hundreds of clients in matters of theft, DUI, drug charges, assault, and expungements. For over 30 years we have been bringing about the most favorable results for our clients. We have litigated hundreds of criminal cases of a wide variety of charges, and our attorneys have many years of trial experience dealing with individual cases like yours. Even in the event of a not guilty verdict, charges can remain a matter of public record, and we understand expungement statutes and can petition to have your criminal case documents removed from your record.
A defense attorney needs to be well versed in local statutes, especially regarding cases involving criminal charges. A felony conviction in Pennsylvania can lead to jail time and probation and lifetime problems with future employment. We not only will fight for the best legal defense and outcome for you, we will represent you in the effort to have unjust criminal charges erased from your public record.
If you are in need of a Lancaster PA shoplifting defense attorney, contact us today for a free consultation. We will make sure you have a premier Lancaster legal team by your side in this difficult time.