Leola DUI Lawyers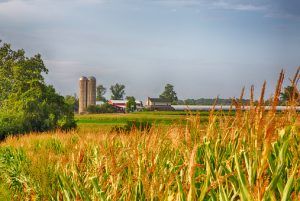 If you are a local resident searching for Leola DUI lawyers to represent you, contact the offices of Cody & Pfursich. We are a law firm based in Lancaster and we have been representing clients in matters of DUI, traffic violations and personal injury cases for over 30 years. We have the successful experience and the dedication to defend your legal rights in this difficult time.
Services of Leola DUI Lawyers
Driving under the influence is a serious crime in Pennsylvania, and it carries increasingly severe penalties with a conviction. As of 2004 penalties can include a mandatory jail sentence along with a loss of license and huge fines. Repeat offenders if convicted now face a mandatory year in prison and several years of parole. A DUI conviction can also be devastating to your potential employment opportunities in the future.
Police and prosecutors are very well trained and motivated to achieving a conviction in DUI cases. It's vital for you to have an experienced attorney protecting your rights. Cody & Pfursich has over 60 years of combined experience in DUI cases, and we have had a great deal of success negotiating favorable results for our clients. We will aggressively fight DUI charges and are willing to go to trial if necessary.
We can also negotiate your acceptance into an A.R.D. (Accelerated Rehabilitative Disposition) program. A.R.D. acceptance and completion of the program can dismiss or reduce charges and eliminate the arrest from your record. A.R.D. completion means reduced length of license suspension and avoiding a mandatory jail sentence. Cody & Pfursich has guided thousands of clients through the A.R.D. process, and we have even been successful in getting clients accepted in the program after initially being rejected.
Everyone makes mistakes…including police and prosecutors. We've seen a lot representing individuals in DUI cases, and we know how to prepare for the other side's tactics.
Don't Wait…Reach Out To Us Today.
If you have been charged and need experienced Leola DUI lawyers to represent you, don't wait. Contact the offices of Cody & Pfursich today for a free consultation. The stakes are too great for you to fight this battle alone or with a less experienced attorney.