Lititz DUI Lawyers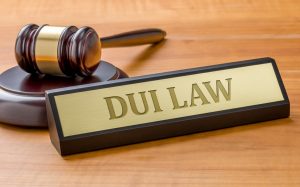 If you are a local resident who has been charged with driving under the influence, and are in need of Lititz DUI lawyers, the experienced team at Cody & Pfursich can help. Cody & Pfursich Law Offices are based in nearby Lancaster, and we specialize in cases of DUI, traffic violations, and license suspension cases. For over 30 years, we have been representing clients in DUI cases, and we bring that experience to legal situations like yours.
The state of Pennsylvania issues severe and long-lasting penalties for driving under the influence of drugs or alcohol. Even first offenders face the loss of their driving privilege for a lengthy period of time, not to mention heavy fines and even possible prison time. For multiple offenders, the penalties are even more severe; mandatory sentences could include up to a year in prison. A conviction also hampers employment opportunities in an individual's future.
Don't face this possibility alone in a courtroom as a zealous prosecutor works to achieve your conviction. You will need strong, experienced legal representation on your side. Lititz DUI lawyers need to be aware of rules and processes in Lancaster County courtrooms, and Cody & Pfursich has a combined experience of over 60 years trying DUI cases in Central Pennsylvania. We will find out what happened, and we know how to best present your case against police and prosecutors determined to achieve a conviction.
We also have a great deal of successful experience arranging for clients to be accepted into an A.R.D. (Accelerated Rehabilitative Disposition) program, even after they had been rejected. Being accepted into A.R.D. and successfully completing the program can significantly reduce the penalties for a conviction.
Contact Your Lititz Area DUI Lawyers Today.
If you are facing DUI charges, don't wait. Contact the offices of Cody & Pfursich today and arrange for a free consultation. The stakes are too high for you to have inexperienced or unprepared legal representation on your side. We will aggressively fight for your rights and freedom.