Millersville DUI Lawyers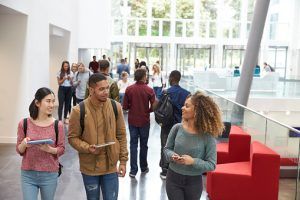 If you are facing a conviction for driving while impaired and require the services of experienced Millersville DUI lawyers, contact the offices of Cody & Pfursich. Our law office is based in Lancaster, and our practice includes DUI, traffic violations, and potential license suspensions. Cody & Pfursich has been representing central Pennsylvania clients in DUI cases for over 30 years, and chances are we've tried a case similar to yours.
In Pennsylvania, as in the majority of the country, driving under the influence of drugs or alcohol is considered a very serious crime, and the state issues devastating penalties for a conviction. In addition to the loss of your license, you could be facing mandatory significant fines and even prison time. The penalties are even more severe for multiple offenders, with a year in prison often a mandatory sentence. In addition, if convicted, finding employment opportunities in the future could be extremely difficult.
Don't face the dedicated Lancaster County prosecutors whose only goal is a conviction on your own. You will need attorneys with successful experience litigating DUI cases, and we are well familiar with Lancaster County statutes and processes. We have the background and the knowledge to protect your legal rights and to fight for your future and freedom.
Cody & Pfursich can also help you gain acceptance into an A.R.D. (Accelerated Rehabilitative Disposition) program, even if you have been previously rejected. Millersville DUI lawyers must be fully aware of the requirements for entry into the Lancaster County program, and we have successfully negotiated acceptance for thousands of clients through the process.
Contacting Millersville DUI Lawyers
When you are facing the loss of your license and even your freedom as a result of a DUI conviction, don't wait. Contact Cody & Pfursich today and let us help determine your legal rights in a free consultation. The stakes are too high to leave in the hands of a less experienced or prepared attorney; call on the team with the track record of success.