Mount Joy DUI Lawyers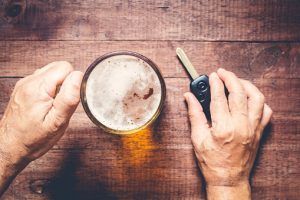 If you have been charged with DUI and are in need of experienced Mount Joy DUI lawyers, call the team at Cody & Pfursich today. The Law Office of Cody & Pfursich represents residents charged with DUI, traffic violations, and criminal and drug offenses from our Lancaster County location. We have successfully litigated DUI cases for clients throughout central Pennsylvania for over 30 years.
The penalties in Pennsylvania for driving under the influence are extremely severe. A conviction means possible prison time, a lengthy suspension of your driver's license, and huge fines. All of these add up to a devastating blow to your freedom. For repeat offenders, a conviction means a mandatory year in prison, among other severe penalties. In addition to the punishment associated with a conviction, you will also likely be facing far more difficulty in finding future employment.
Mount Joy DUI lawyers must be aware and experienced in dealing with Lancaster County prosecutors and their techniques for achieving a conviction. Don't make the mistake of going into the courtroom with less competent legal representation. At Cody & Pfursich, our attorneys have over 60 years of combined experience litigating DUI cases and achieving the best possible results for our clients. We will aggressively fight alongside you for your future.
In addition to litigating DUI charges, Cody & Pfursich can represent you in cases of A.R.D. (Accelerated Rehabilitative Disposition) acceptance. Being accepted into an A.R.D. program means reduced penalties, such as the length of time a license is lost. We have negotiated thousands of clients into this program, even clients that had been initially rejected.
About Mount Joy DUI Lawyers
If you live in the Mount Joy area and are facing a DUI conviction, the risk is too great to leave to anything less than zealous and knowledgeable attorneys. Call the offices of Cody & Pfursich today for a free consultation and let us see how we can help you.