New Holland DUI Lawyers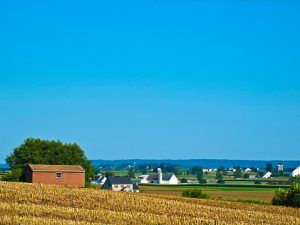 When you have are facing charges for driving under the influence and need experienced New Holland DUI lawyers, call the offices Cody & Pfursich. Cody & Pfursich is a Lancaster County law firm that has been defending clients in matters of DUI, traffic violations and personal injury cases for over three decades. We have the experience and knowledge to help you through this stressful time.
In Pennsylvania, like most states, driving under the influence is considered a very serious crime. In 2004 the penalties were made even more severe, including a mandatory jail sentence, loss of a driver's license for an extended period, and debilitating fines. Repeat offenders are now facing a mandatory year in prison if convicted, along with several years on parole. In addition, a DUI conviction on your record will severely cripple your future employment opportunities.
When it comes to DUI cases, the police and prosecutors are dedicated only to a conviction. It's crucial for you to have an experienced attorney fighting for your legal rights. Our attorneys have over 60 years of combined experience representing defendants like you in DUI cases. We have successfully negotiated favorable results for many of our clients, and we are willing to take the case to trial when necessary.
Cody & Pfursich can also negotiate your acceptance into an A.R.D. (Accelerated Rehabilitative Disposition) program. Completion of the A.R.D. program means reduced penalties such as the length of a license suspension, and can also mean the clearing of the arrest from your record. We have helped thousands of clients through this process, and have gained acceptance for clients that were rejected in their first attempt.
When you need the services of New Holland DUI lawyers, don't wait. Call us today for a free initial consultation. It's vital for you to have strong legal representation on your side.