Lancaster PA Personal Injury Lawyers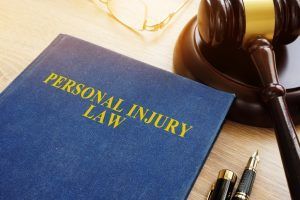 When you are suffering physical and emotional pain from an accident and aren't being compensated fairly, contact the Lancaster PA personal injury lawyers at Cody & Pfursich. Our office is located just steps from the Lancaster County Courthouse, and we have been successfully winning compensation in personal injury cases like yours for over 30 years. We have the legal experience and commitment you need in this difficult time.
We have litigated for many clients over the years, and we see the profound misery and pain that victims of preventable accidents go through. People may have lost one or more family members, or they may be permanently disabled from an injury. The stress of such life changing events is unimaginable, but even that is made far worse when insurance providers refuse to justly compensate a victim for their pain, or help them with lost wages and medical bills.
It's important for you to hire an attorney that pays attention to the details of your case and treats you as an individual, rather than a number. The larger, corporatized firms that advertise on television are determined to increase the volume of their clients, and aren't likely to give your case the attention it needs. You are far better off with a local attorney that understands local statutes and traffic codes, as well as court procedures, and who will pay special attention to your case.
Stephen Cody, the leader of our personal injury practice and managing partner, is a current member of the Million Dollar Advocates Forum, a prestigious group of attorneys that have all won multi-million dollar settlements or awards for clients. His and our success in personal injury cases is largely due to individualized attention we give each client, and our specialized knowledge of Lancaster area proceedings.
Whether you've been in a car accident, a victim of employer negligence, have been injured by a defective product, or otherwise been harmed in a way that could have been prevented, you deserve help with your future. Take the next step and move forward to a better life. Reach out to Cody & Pfursich and tell us your story. Let us be the attorneys in your corner that can help you be treated fairly.
Contact Your Lancaster Personal Injury Lawyers Today.
Whether your injury is due to a car, motorcycle, truck, or pedestrian accident, our Lancaster PA personal injury lawyers can represent you and help you win fair compensation for your suffering. Contact us today for a free initial consultation, and see how we can help.