Lancaster Pedestrian Accident Lawyers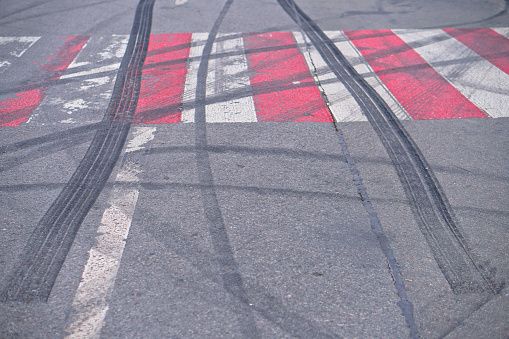 Cody & Pfursich is the answer to your search for Lancaster pedestrian accident lawyers. We're based in the city of Lancaster just steps from the Lancaster County Courthouse, and we represent victims in personal injury and accident cases throughout Lancaster County. We have a successful track record of recovering damages for clients, and we have likely tried and litigated many pedestrian accident cases like yours.
When a heavy, large vehicle strikes a pedestrian, resulting injuries are frequently devastating and sometimes fatal. Even if one survives the impact, injuries are often severe and life-altering. And all too often, we've seen how the collision could have been prevented. Collisions are caused by intoxicated or distracted drivers, running of red lights, right turns through busy crosswalks, or illegally parked cars blocking views of pedestrians.
When someone's negligence causes a preventable accident, the pain is devastating enough without your being fairly compensated for your medical bills, lost work, or lost earnings from those left behind. Let Cody & Pfursich represent you and help you achieve the compensation you and your family deserve.
Our managing partner Stephen Cody is a member of the Million Dollar Advocates Forum, a prestigious group of trial attorneys that have won million or multi-million dollar awards for clients. Cody is the head of our personal injury practice, which has been representing victims for over 30 years. Unlike larger firms on TV that rely on a high volume of clients, we provide you with individualized attention. That personalized attention is the difference in the awards we win for clients.
Don't wait to get the help and compensation you deserve. Call the Lancaster pedestrian accident lawyers at Cody & Pfursich today or use this form to request a free consultation. We're dedicated to helping you recover your just damages and move forward with your life again.