Lancaster Truck Accident Lawyers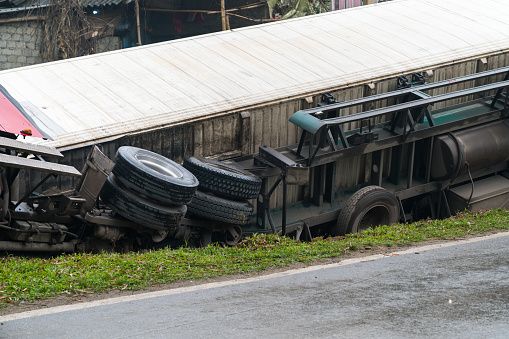 For Lancaster truck accident lawyers with a track record of achieving fair awards for victims, reach out to the law firm of Cody & Pfursich. We are based right here in Lancaster, and we represent personal injury and accident victims throughout Lancaster County. Our attorneys have many years of successful experience in winning awards and settlements for victims. We'll fight for your fair compensation too.
Truck accidents are a common cause of deaths and debilitating injuries, both to drivers and pedestrians. The sad part is that many of these accidents are preventable…they can be caused when a driver is tired or not properly trained, a load was not secured correctly, or a trucking company failed to meet other safety standards.
At Cody & Pfursich, we are familiar with your pain at being injured permanently or losing a family member. We've seen the strain on our clients and their families as they struggle to move forward emotionally and financially from an accident that shouldn't have happened. Truck accident victims lose their ability to earn, have piled of medical bills to pay, and often have their lives completely changed. The pain is troublesome and devastating enough, but victims not being compensated fairly by an insurance company adds even more stress and difficulties.
Let us help you get the compensation that you and your family deserve, and help you move forward with a better life. Our managing partner Stephen Cody is a member of the Million Dollar Advocates Forum, an exclusive and prestigious group of trial attorneys that have won million and multi-million dollar awards for clients. We know how to prepare your case, present the evidence, and respond to tactics of insurance companies to avoid compensating you.
Most of all, we've remained a smaller Lancaster-based firm…unlike the large firms on TV that rely on volume of cases, our lawyers will pay one-on-one attention to you and your case. This individualized attention has greatly helped our clients win settlements and awards.
Contact Your Lancaster Truck Accident Attorneys Today.
Don't wait. Contact Cody & Pfursich today and request a free initial consultation, and find out how our Lancaster truck accident lawyers can help you and your family move forward. We're dedicated to results and fair compensation for truck accident victims and their families.