Lancaster Workplace Accident Lawyers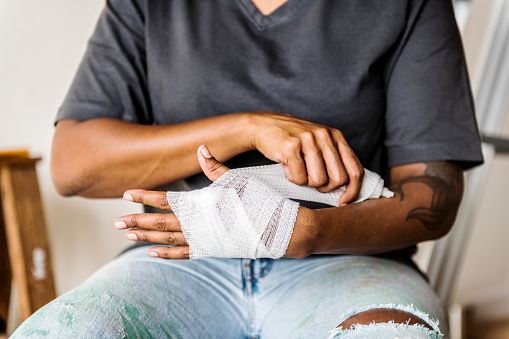 At Cody & Pfursich, we are your destination for Lancaster workplace accident lawyers. We are located right here in the city, just across the street from the Lancaster County Courthouse. We represent personal injury victims throughout Lancaster County, including victims of workplace accidents. We've been successfully litigating personal injury claims for years, and we've very likely tried cases just like yours.
Injuries and fatalities from workplace accidents happen for a number of reasons…transportation incidents, slips and falls, being struck by objects or equipment, or exposure to harmful substances. Even survivors of serious workplace accidents can have their lives severely and permanently altered, to say nothing of the emotional trauma following an accident.
Often worker's compensation does not cover the full financial and physical costs of the accident, and workers can also be frustrated by complications with insurance claims. It's vital to have an attorney on your side who can fight for your legal rights and achieve the compensation you and your family deserve.
Our managing partner, Stephen Cody, has a successful track record of representing accident victims. He is currently a member of the prestigious Million Dollar Advocates Forum, a group of trial attorneys that have achieved million dollar awards for victims. He is admitted to practice in the U.S. District Court, Eastern and Middle Districts of PA, and the Third Circuit Court of Appeals. Cody is the head of our personal injury practice, which has been successfully representing personal and workplace injury clients for over 30 years.
Cody & Pfursich is dedicated to excellence in personal injury law. To us, you are a person, not a number. Our dedication is to your individual case, unlike the larger firms on TV that rely on volume. That dedication is the difference in the awards we've won for clients. We gather your information, collect evidence, prepare your case and fight for what is rightfully yours.
Call Your Lancaster Workplace Accident Lawyers Today.
Find out more about how we can help you and your family now. Call the Lancaster workplace accident lawyers at Cody & Pfursich today, or contact us using this form and request an absolutely free consultation and tell us your story. Our personal injury attorneys can help you recover your damages and move forward.