Manheim PA Personal Injury Lawyers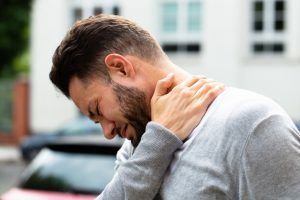 If you aren't being fairly treated by an insurance company after a debilitating injury, and you need Manheim PA personal injury lawyers, contact the offices of Cody & Pfursich. We are located just steps from the Lancaster County courthouse, and we successfully represent clients throughout central Pennsylvania in personal injury disputes. We have the experience and commitment to win just compensation for your pain.
In over 30 years of our practice, we've seen firsthand the misery and pain that victims of a preventable accident and their families go through. In many cases victims have lost family members, or may be suffering permanently from an injury that has completely changed their lives. The stress can be unimaginable in itself, but it is made much worse when a large insurance provider refuses to treat victims fairly and justly and provide for lost wages and medical bills.
When seeking a personal injury attorney, it's important to go with a firm that treats you as a human, rather than a number. The large firms featured in television commercials rely on volume of clients for their success, and may not have a full understanding of local statutes needed to win a case. Your attorney should understand vehicle codes and Lancaster County court procedures, and be willing to thoroughly review all of the details of your case.
Stephen Cody, one of the managing partners of our firm, is a member in good standing of the Million Dollar Advocates Forum, a group of attorneys that have won multi-million dollar settlements and awards in personal injury cases. He is in charge of the personal injury division of our practice, and his and our firm's success in personal injury cases is due to the personal attention to detail he gives to each of our clients' cases.
Whether you have been injured in a motor vehicle accident, been the victim of workplace negligence, have used a defective product that caused an injury, or have otherwise suffered a preventable injury, you deserve to be fairly compensated for your medical bills, lost ability to work, and your needless suffering. Let Cody & Pfursich help…tell us your story and let us fight for your rights.
Contact Your Manheim Personal Injury Lawyers Today.
We represent Manheim residents in auto accidents, pedestrian accidents, motorcycle accidents, truck accidents and more. When you need Manheim PA personal injury lawyers with the experience and dedication to win your case, contact us for a free consultation. Let Cody & Pfursich see how we can help.