Swartzville PA DUI Lawyers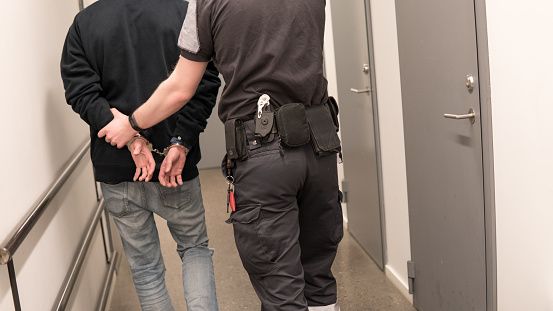 You never think about it until it happens. You make a mistake in judgment, that drink was stronger than you thought it was, you weren't aware of the strict BAC levels, or you didn't expect the DUI checkpoint. In the blink of an eye, you are facing a conviction, and you're now searching for Swartzville PA DUI lawyers.
If this is your situation, be sure to find competent legal help. The penalties you're facing include lengthy loss of your driver's license, heavy fines and even possible time in prison. With Pennsylvania's DUI laws as strict as they are, the stakes couldn't be higher for you. The cost of a competent, experienced attorney is well worth it.
At Cody & Pfursich, we have over 60 years of combined experience negotiating and litigating DUI and motor vehicle violations. We know full well that prosecutors seek only a conviction and will do whatever it takes to get one, and how important it is for defendants to have a dedicated attorney in their corner.
Services of Swartzville PA DUI Lawyers
Our Swartzville PA DUI lawyers know how to represent you against unfair charges:
We review every aspect of your case and challenge any inaccuracies or injustices, such as how breathalyzer results were obtained or whether your rights were properly explained to you.
We will fight to have inadmissible evidence removed, and to have your charges reduced or dismissed whenever possible.
If applicable, we can negotiate to have your arrest removed from your permanent record, to spare you future employment, residential and licensing troubles.
We can represent you for entry into an A.R.D. (Accelerated Rehabilitative Disposition) program when possible, which can lessen penalties such as the length of license loss.
Challenging a DUI case in Swartzville and Lancaster County is never easy, and it's extremely important to have an experienced law firm on your side. At Cody & Pfursich, we have that experience and can protect your legal rights.
Don't risk your freedom and future. Contact us today to request a free consultation, and let us help you in this stressful time.
Meet Our DUI Attorneys

For over 30 years, we have been committed to excellence in representing clients. We deeply value all of our clients and the trust they place in us. If you have a legal issue in a specialty area that we do not practice, we will be happy to refer you to an attorney who can help you.
Stephen Cody
Stephen Cody graduated magna cum laude from the University of Richmond in 1980 and the University of Pittsburgh School of Law in 1983. Steve focuses his practice in the area of personal injury, including motorcycle and automobile accidents, civil litigation and insurance claims. Steve is a member of the board of Community Services of Lancaster, and served on the board of the Urban League of Lancaster. He was a big brother with Big Brothers/Big Sisters of Lancaster.
Douglas Cody
Douglas Cody graduated magna cum laude from Susquehanna University in 1982, and served as a teacher and coach with the School District of Lancaster from 1982 -1986. He is active in coaching youth swimming, soccer and basketball in Conestoga Valley School District. He currently resides in East Lampeter with his wife and three sons.
Edwin Pfursich
Edwin Pfursich focuses his practice on criminal defense including traffic matters, where he has developed a reputation as an excellent litigator. He also handles family law, unemployment compensation appeals, PFAs, and professional license appeals. Ed is a 1997 graduate of Manheim Township High School. In 2001 he graduated from Juniata College where he also played football and lacrosse. He received his J.D. from the University Of Oklahoma College of Law in 2004.
Lorraine Russell Hagy
Lorraine Russell Hagy graduated from St. Mark's High School in Wilmington, Delaware in 1996. She attended undergraduate school at Elon College in North Carolina. She graduated from Elon in 2000 with a Bachelor of Arts in English, concentration in creative writing. When she graduated from Elon, she was a member of the Sigma Tau Delta English Honors Society. As a family law attorney, Lorraine understands the impact that family law issues have on her clients' lives as well as the emotional toll that is involved in most family law matters.