Willow Street DUI Lawyers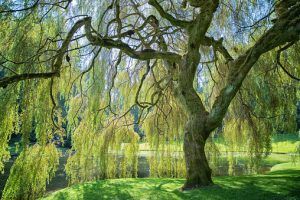 If you are facing a potential DUI conviction and require the services of experienced Willow Street DUI lawyers, call the offices of Cody & Pfursich right away. At Cody & Pfursich, we specialize in DUI and traffic violations, criminal defense charges, and personal injury protection. Our office is located in Lancaster, PA, and we have been successfully trying cases like yours throughout Lancaster County for over 30 years.
Penalties for driving under the influence of drugs or alcohol are severe in the state of Pennsylvania. A conviction not only means a mandatory loss of license for a significant period of time, but also possible prison time and devastating fines. For repeat offenders, sentences include up to a year in prison. In addition to the penalties, you could be facing devastating damage to employment opportunities in the future with a conviction on your record.
Willow Street DUI lawyers are fully aware of prosecutorial techniques and their desire to achieve a conviction. Don't go into the courtroom with anything less than fully competent and experienced legal representation. Cody & Pfursich have over 60 years combined experience litigating DUI cases and achieving the best results for our clients. We will fight for your future and freedom.
In addition to representing clients in DUI charges, Cody & Pfursich also represents clients in being accepted into an A.R.D. (Accelerated Rehabilitative Disposition) program, which reduces the severity of DUI penalties. We have successfully gained acceptance for thousands of clients into this program, even clients that were initially rejected for various reasons.
Meet Our Team
For over 30 years, we have been committed to excellence in representing clients. We deeply value all of our clients and the trust they place in us. If you have a legal issue in a specialty area that we do not practice, we will be happy to refer you to an attorney who can help you.
Stephen Cody
Stephen Cody graduated magna cum laude from the University of Richmond in 1980 and the University of Pittsburgh School of Law in 1983. Steve focuses his practice in the area of personal injury, including motorcycle and automobile accidents, civil litigation and insurance claims. Steve is a member of the board of Community Services of Lancaster, and served on the board of the Urban League of Lancaster. He was a big brother with Big Brothers/Big Sisters of Lancaster.
Douglas Cody
Douglas Cody graduated magna cum laude from Susquehanna University in 1982, and served as a teacher and coach with the School District of Lancaster from 1982 -1986. He is active in coaching youth swimming, soccer and basketball in Conestoga Valley School District. He currently resides in East Lampeter with his wife and three sons.
Edwin Pfursich
Edwin Pfursich focuses his practice on criminal defense including traffic matters, where he has developed a reputation as an excellent litigator. He also handles family law, unemployment compensation appeals, PFAs, and professional license appeals. Ed is a 1997 graduate of Manheim Township High School. In 2001 he graduated from Juniata College where he also played football and lacrosse. He received his J.D. from the University Of Oklahoma College of Law in 2004.
Lorraine Russell Hagy
Lorraine Russell Hagy graduated from St. Mark's High School in Wilmington, Delaware in 1996. She attended undergraduate school at Elon College in North Carolina. She graduated from Elon in 2000 with a Bachelor of Arts in English, concentration in creative writing. When she graduated from Elon, she was a member of the Sigma Tau Delta English Honors Society. As a family law attorney, Lorraine understands the impact that family law issues have on her clients' lives as well as the emotional toll that is involved in most family law matters.
Contacting Our Willow Street DUI Lawyers
If you are a Willow Street resident charged with DUI, the stakes are too great for you to fight this battle alone or with incompetent legal representation. Reach out to attorneys with experience in these matters who know how to fight for your rights. Contact the Lancaster County law firm of Cody & Pfursich today for a consultation, and let us help you determine your legal rights.