Quarryville Personal Injury Lawyers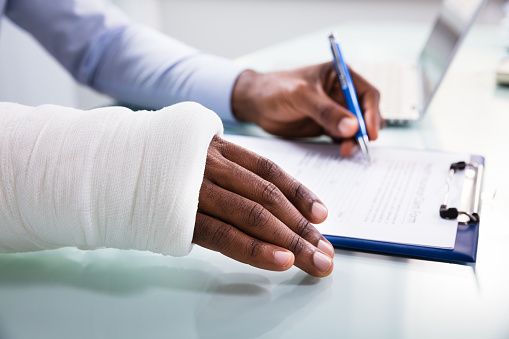 If you are searching for Quarryville personal injury lawyers because of a preventable accident, contact the firm of Cody & Pfursich. Our office is located in Lancaster, and we represent clients in civil cases throughout Lancaster County. We have the experience and dedication you need to win deserved compensation for your suffering.
Over the years as we've been practicing personal injury cases, we've seen the pain that victims and their families endure from preventable accidents. Often people are suffering from the sudden and unexpected loss of a family member, or they may be dealing with an injury that has permanently altered their life. In addition to the stress, many times insurance companies and businesses do not fairly compensate victims for their pain.
It's very important if you have been injured to seek full medical attention right away. You may not be feeling pain immediately, but a medical examination could uncover injuries that could cause you great pain down the road, especially back and neck injuries. It's best to have the medical evidence, and not give insurance companies a chance to pounce on your inaction.
Once you've gotten examined, you should hire an attorney that takes the time to treat you as an individual, not a number. The large firms that you see on TV depend on a high volume of cases. It's far more important that an attorney have a full understanding of local vehicle codes and court procedures, and who takes the time to review every aspect of your case.
Stephen Cody, the managing partner at Cody & Pfursich, is today a member of the Million Dollar Advocates Forum. It is a small and prestigious group of civil trial attorneys, all of whom have won million- or multi-million dollar awards for victims. Stephen is the head of our personal injury practice, and we have been winning verdicts and settlements for clients for over 30 years. We believe our success is due to specialized attention we bring to each case.
Cody & Pfursich represents Quarryville residents in most every kind of accident case:
Reach Out To Our Quarryville Personal Injury Attorneys Today.
When you're seeking Quarryville personal injury lawyers, go with the valuable experience and individual attention of a local firm. Contact Cody & Pfursich today for a free consultation, and tell us your story. We'll do what we can to help you and your family get the compensation you deserve.