Local Lancaster Lawyers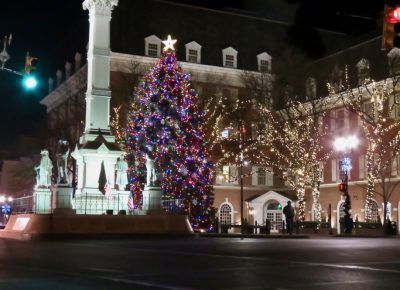 At Cody & Pfursich, we pride ourselves in our many years of serving the community as local Lancaster lawyers. All of our attorneys and staff are lifelong residents of Lancaster County, and we dedicate ourselves zealously to representing local residents in matters of DUI, personal injury, criminal law and more. We have many years of experience successfully serving clients throughout Lancaster County and Central Pennsylvania.
With a local law firm, you are being represented by someone with whom you will have direct contact. In many cases, such as the larger firms advertising on TV, their means of profit is volume of cases, not dedication to their clients. You are also far better off with a local law firm when choosing a specialized area of practice, such as domestic violence cases. There is also the matter of convenience…our office is ideally located just steps from the Lancaster County Courthouse.
Each of our Lancaster-based attorneys is active in the community. Our managing partner, Stephen Cody, is a board member of Southeast Lancaster Health Services, Inc., and a member of the board of Community Services of Lancaster. Douglas Cody is active in coaching youth swimming, soccer and basketball in Conestoga Valley School District. Edwin Pfursich is a member of the Lancaster County Bar Association, and he handles family law, compensation appeals, and professional license appeals.
As local Lancaster lawyers, we deeply value our clients, because they're our neighbors. We specialize in multiple areas of law practice, but we can also refer you to an attorney who can help you in areas we do not practice.
If you find yourself facing charges or court orders, and you wish to be treated as an individual and to be represented by a local firm, reach out to Cody & Pfursich today and request a free consultation. We've put our roots down here to help residents of Lancaster County like you.