Experienced Law Firms in Lancaster, PA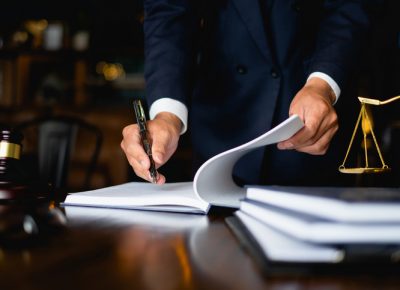 The attorneys at Cody & Pfursich are among the most diverse and experienced law firms in Lancaster, PA. Our office is just steps away from the Lancaster County Courthouse, and for over 30 years we have been committed to excellence in representing our clients. We have successfully negotiated and litigated for thousands of clients in criminal and civil trials, and chances are we've tried a case just like yours.
Whenever you seek an attorney, be it to defend against charges or seek compensation for wrongful injury or death, it's important to choose an attorney with the experience and dedication to win your case. Prosecuting attorneys are dedicated only to a conviction and can take advantage of an inexperienced defense attorney. Many personal injury firms depend on volume of clients and often miss important details.
At Cody & Pfursich, our firm has a successful record in several practice areas:
Criminal Charges – The attorneys at Cody & Pfursich have a combined 60+ years of experience handling criminal cases, including homicide, robbery, assault, and drug charges. We have litigated hundreds of jury trials, and thousands of preliminary hearings and trial motions. Each case we take on is reviewed thoroughly by our entire team, giving you the benefit of our combined legal experience. We have also successfully petitioned thousands of expungements for our clients.
Personal Injury – Our managing partner Stephen Cody is a member of the prestigious Million Dollar Advocates Forum, of which only 1% of U.S. attorneys are members. Membership is limited to attorneys who have won million-dollar or multi-million dollar awards for victims. Our personal injury practice has successfully represented personal injury victims for over 30 years.
DUI – Our attorneys have over 60 years of combined experience representing individuals in DUI cases. We understand the need for paying attention to details and aggressively fighting charges in court. We have also successfully negotiated thousands of our clients into an Accelerated Rehabilitative Disposition (A.R.D.) program, reducing penalties for clients who have been charged.
When you find yourself needing an attorney in central Pennsylvania, call on one of the most successful and experienced law firms in Lancaster, PA today for a free initial consultation. We have the combined experience and commitment to help you through your difficult time.